Welcome to C4G
The children's ministry of Hatfield Christian Church
About C4G
Church is all about family and we want to see your children grow strong in the Lord and within your family unit. C4G (Children for God) is Hatfield Christian Church's (HCC) children's ministry. We use age-appropriate activities and lessons to teach children about the important part they have to play in God's Kingdom. A dynamic (yet carefully screened) volunteer team and a prayerfully selected curriculum combine for a faith building programme that encourages and stimulates children to grow in their faith.

C4G runs every Sunday during term times and visitors are always welcome. Simply make your way to the relevant venue (ask for directions at Reception if you need them) and look for a friendly C4G leader.
What to expect at C4G
Registration (09:00 - 10:00)
Fun and games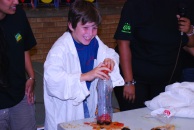 Bible lessons
Worship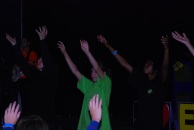 Crafts
Group time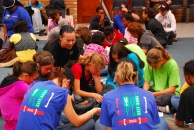 Service times
During the first morning service (09:30-11:00), C4G caters for toddlers from 18 months old to Grade 7 students in five different groups and venues:
Nestlings (18 months to 3 years) | Toddlers World
Explorers (4-6 years) | Lion Hall, Young People's Facility (YPF)
Twigz (Grades 1-3) | Eagle Hall, YPF
Energize (Grades 4-6) | Main Hall, YPF
Dash (Grade 7) | Foyer Hall
One session is held at Toddlers World for all ages during the second morning service (11:30-12:30).
Facebook
View our facebook page for our latest news and stories.
Newsletter
Download our latest newsletter
C4G Indoor Camp
Parents, join the fun and camp with your children! Grade 1-6 (limited space for 140 kids) | 28 February - 1 March | R150 for the first child, R120 thereafter for each child, R100 per parent. Form available online and at reception. Registration closes 23 February. Download the camp form